You can support the Basilica of the Assumption Trust by making a tax-deductible donation. Mail your gift to:
Basilica of the Assumption Historic Trust
320 Cathedral Street, Baltimore, MD 21201
Why your Generosity Matters
Maintaining the Restoration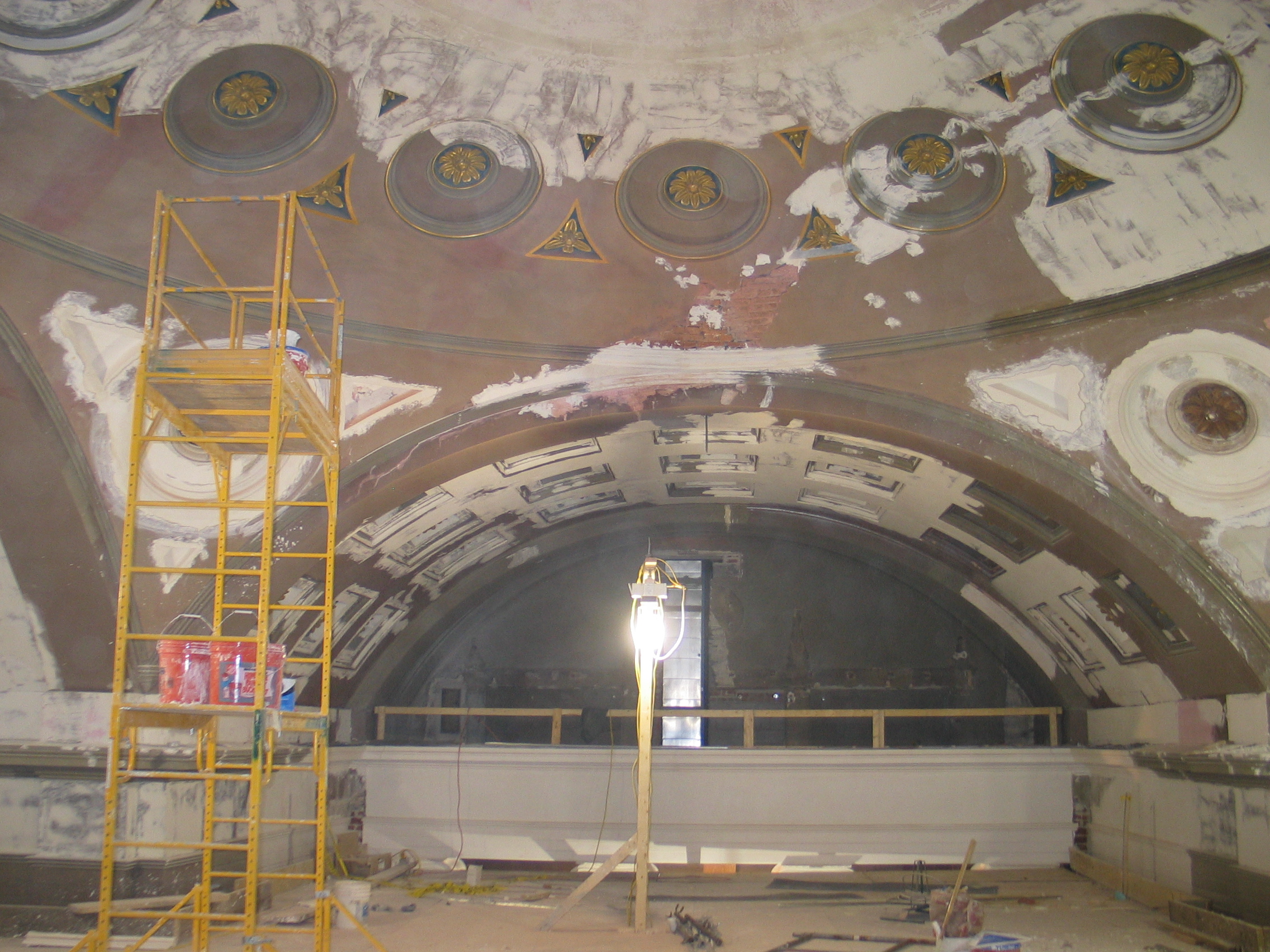 Twenty years ago, the late Cardinal William Keeler led the Basilica of the Assumption Historic Trust on a daring project in celebration of the building's 200th anniversary; to restore America's First Catholic Cathedral to its original design and splendor and, in doing so, ensure that the Basilica shines as a light to the nation. The restoration reestablished the Basilica's singular prominence in American Catholicism's history and renewed its preeminent status as America's First Catholic Cathedral.  
Today, the restoration needs restoration, with several projects underway including door repairs, roof replacement, and the critical monitoring and maintenance of structural issues from the 2011 earthquake. Although located in Baltimore, the Basilica belongs to the patrimony of the Church in the United States, as it embodies our nation's commitment to religious freedom and will always be the original home of Catholicism in the United States. 
The parish of the Archdiocese of Baltimore continues to grow and thrive and plays an ever-increasing role in serving its diverse community. However, the costs of maintaining this historic masterpiece exceed the financial support of our parishioners. We must take a broader view of the importance of stewarding this national treasure for generations to come.
The Annual Fund
Gifts to the Annual Fund help underwrite the costs of current and necessary repairs and maintenance at the Basilica complex. As of today, several essential repairs are underway, including:
Audio Upgrade (Recently Completed)

Interior Lighting Replacement ( in Construction)

Exterior Door Replacement (in Construction)

Wiring the Basilica for Livestreaming (Coming Soon)

Shingle Roof Replacement (Coming Soon)
The Endowment
Donations to the Trust Endowment are legacy gifts.   The investment income generated by the Endowment supports the Basilica in perpetuity. The Board of Trustees expends the investment income generated by these funds to maintain, preserve, protect, repair, and restore all structures on the campus of the  Basilica of the National Shrine of the Assumption of the Blessed Virgin Mary, preserving America's First Catholic Cathedral for generations to come. 
Gifts can be made directly to the Endowment fund, or through a pledge as a Custodian of America's first Cathedral.
You can support the Basilica of the Assumption Trust by making a tax-deductible donation. Mail your gift to:
Basilica of the Assumption Historic Trust
320 Cathedral Street, Baltimore, MD 21201